The Big News: goop Launches Retinol
The gold standard ingredient in skin care for just about every skin type, retinol (and its cousin, retinal) is launching on goop for the very first time. The difference this ingredient can make in your skin—whether it's aging, oily, dry, or sensitive—is profound.
Derivatives of vitamin A, both retinol and retinal are essentially less-powerful types of retinoids, a mostly prescription-only class of drugs that increase cell turnover and stimulate collagen production to deliver best-in-class results for everything from wrinkles, dullness, and texture to acne. "Retinol is vital in wellness of the skin," says Chicago oculoplastic surgeon Julius Few, MD, who researches skin treatments extensively. "It aids in the preservation of a healthy cellular skin matrix and the reduction of aging inflammation on the skin surface due to acne or sun-related damage and actively assists in new vibrant skin production for all skin types."
Why Do I Need It?
Ask any skin professional—retinol and retinoids work to transform just about anyone's skin. The formulas can help to:
Smooth the look of deep wrinkles and fine lines

Boost glow and brightness

Even skin tone

Slow the effects of melanin production

Increase firmness and elasticity

Clear trouble spots

Reduce inflammation

Minimize the look of pores

Refine texture
We researched, sampled, scoured clean ingredient lists, and (really) grooved on the results we ended up seeing on our skin (which start showing up after about six weeks). We included both retinol and retinal treatments; fans of retinal say it's less irritating and more effective than retinol, while retinol fans cite its long-standing track record in terms of both results and safety. "Retinol is an ideal form of vitamin A because it contains other nutrients, including fatty acids, that enhance the vitamin's absorbability and effectiveness," says Few.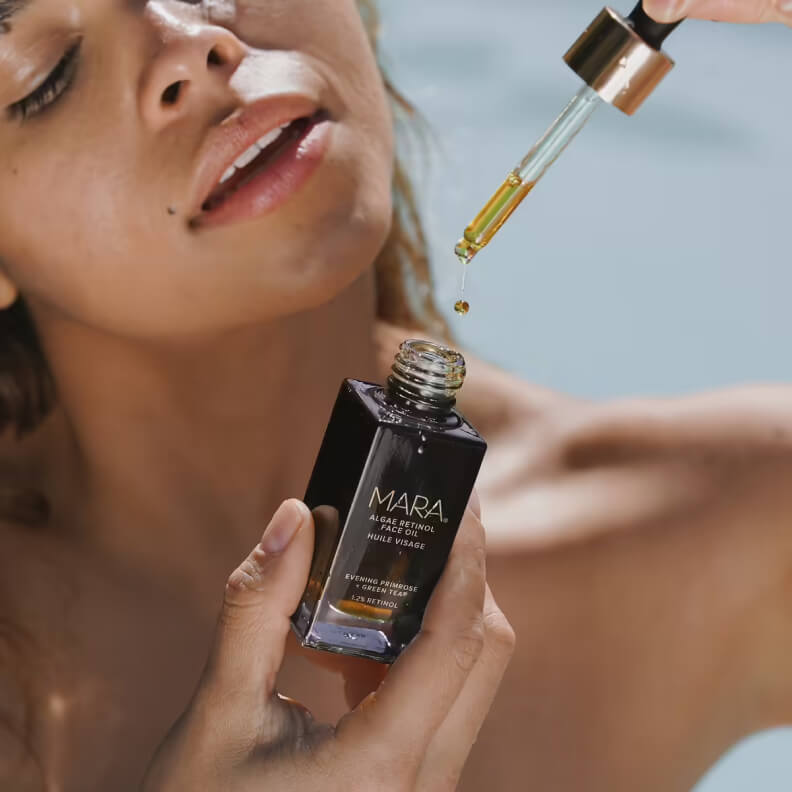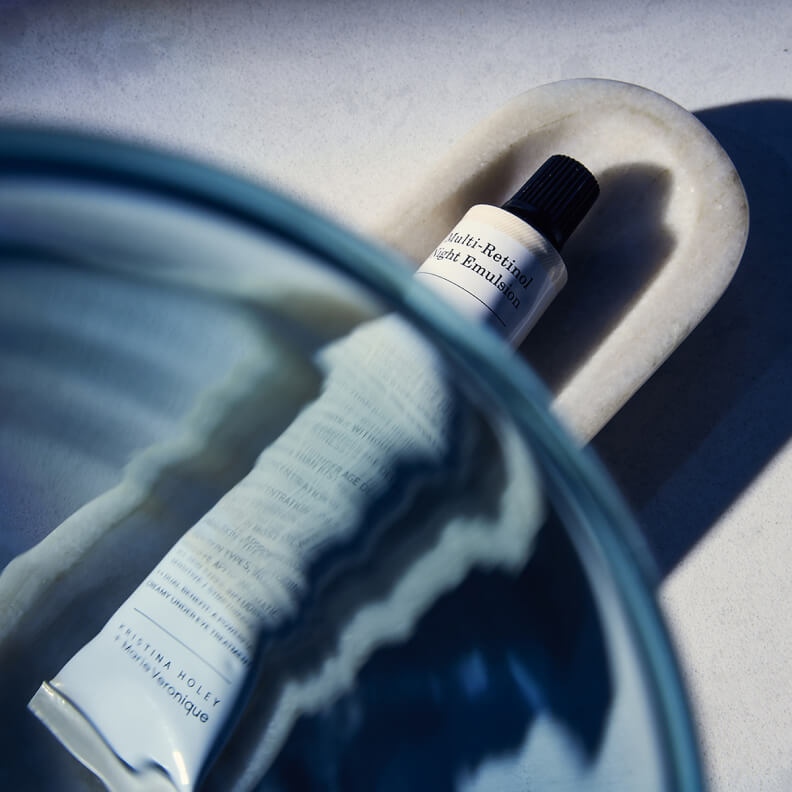 These 6 Retinols Meet goop's Clean Standards (and Really Work)
Made by a legendary physician and professor of regenerative science, this serum combines retinol with the brand's groundbreaking ingredient complex called TFC8, which contains amino acids, high-grade vitamins, and synthesized versions of molecules found naturally in skin.

Augustinus Bader

The Retinol Serum

goop, $350

SHOP NOW

From Few, who is famous for less-invasive treatments, this cream delivers calming ingredients to address redness along with powerful retinol for next-level results.

Exclusive to goop

AFORÉ

Dr. Few Clean Retinol

goop, $199

SHOP NOW

Potent yet remarkably gentle biofermented retinal is the star of this miraculous silky serum made with skin-boosting glycoin, goji berry, and hyaluronic acid by acupuncturist and aromatherapist Annee de Mamiel.

de Mamiel

Gravity Fix

goop, $265

SHOP NOW
Retinol Superstars Under $150
From a top New York dermatologist, this rich, whipped, skin-perfecting cream combines retinol with the retinol alternatives bakuchiol and rambutan, plus ferulic acid.

Dr. Dennis Gross

Advanced Retinol + Ferulic Intense Wrinkle Cream

goop, $77

SHOP NOW

Hydrate, smooth lines, and boost radiance with this beautiful face oil—it blends antioxidant green tea, powerful algae extracts, and cacay with retinol.

MARA

Evening Primrose + Green Tea Algae Retinol Face Oil

goop, $120

SHOP NOW

Supercharged with three different retinoid-related active ingredients—encapsulated retinol, retinyl sunflowerseedate, and bakuchiol—this luxurious balm-cream smooths and plumps at once.

Marie Veronique

Multi-Retinol
Night Emulsion

goop, $135

SHOP NOW



What If I Have Sensitive Skin?
Ingredients like bakuchiol, phytomimetic vitamin A, and rambutan deliver profound results on skin that compare favorably with retinol, with much less potential for irritation and dryness. They make excellent alternatives if your skin won't tolerate retinol or retinal.
goop Beauty

GOOPGENES All-in-One Super Nutrient Face Oil

goop, $98/$89 with subscription

SHOP NOW

goop Beauty

GOOPGLOW Vita-C Brightening Eye Cream

goop, $58/$52 with subscription

SHOP NOW

KORA Organics

Plant Stem Cell Retinol Alternative Serum

goop, $75

SHOP NOW

Ranavat

Renewing Bakuchi Crème

goop, $95

SHOP NOW

The Organic Pharmacy

Advanced Retinoid-like Body Oil

goop, $80

SHOP NOW

Venn

Collagen Intensive Phyto-Retinol Resurfacing Mask

goop, $120

SHOP NOW

Alpyn Beauty

PlantGenius Melt Moisturizer

goop, $60

SHOP NOW
What You Need for the Best Retinol Routine
Picking your favorite retinol is the first step; here are the essential extras to optimize your results.
Step 1: Vitamin C
Retinol increases your skin's sensitivity to the sun, so use it only at night. In the mornings, on bare skin, start with vitamin C serum to supercharge some of the results you're getting from retinol (glow, smoothness, refined texture) and deliver brightening and antioxidant protection for skin.
goop Beauty

GOOPGLOW 20% Vitamin C + Hyaluronic Acid Glow Serum

goop, $125/$112 with subscription

SHOP NOW
Step 2: Moisturizer
Wait a few minutes for the vitamin C to sink in, then moisturize. (Though retinol and retinal ultimately help your skin better retain moisture, they can be drying in the moment.)
Aforé

Moisture Complete

goop, $95

SHOP NOW

Le Prunier

Plum Beauty Oil

goop, $72

SHOP NOW

Okoko

Sublime Balm

goop, $83

SHOP NOW

Surya

Balancing Collagen Cream

goop, $195

SHOP NOW
Step 3: Sunscreen
Always make your last layer in the mornings clean mineral-only sunscreen (it's less irritating than chemical formulas, among other benefits). Plus, if you're looking to improve your skin in just about any way, daily sunscreen is the only true miracle cream in existence—never skip it.
Unsun

Mineral Tinted Face Sunscreen

goop, $29

SHOP NOW




Saint Jane

Luxury Sun Ritual Pore Smoothing SPF 30

goop, $38

SHOP NOW

Grown Alchemist

Natural Hydrating Sunscreen SPF 30

goop, $39

SHOP NOW

ILIA

Super Serum Skin Tint SPF 40

goop, $48

SHOP NOW
Q: Can I Use AHAs and Retinol?
A: Yes, but not within the same 24 hours. Both compounds exfoliate the skin, so they shouldn't be applied together. But their action is complementary, so a little skin cycling—alternating a retinol one night with an AHA another—can work to maximize benefits. We love alternating retinol with Sleep Milk in particular, because it's so soothing and moisturizing.
goop Beauty

GOOPGLOW Dark Spot Exfoliating Sleep Milk

goop, $98/$89 with subscription

SHOP NOW
Another strategy: Use retinol six nights a week, and on the seventh night, swipe on the super exfoliating once-a-week GOOPGLOW peel pads.

goop Beauty

GOOPGLOW 15% Glycolic Acid Overnight Glow Peel

goop, $125/$112 with subscription

SHOP NOW

Alternately, if you've got a strong AHA routine that's working for you already, try working in a retinol-alternative mask.

Venn

Collagen Intensive Phyto-Retinol Renewal Sheet Mask

goop, $47

SHOP NOW
Sidestep Side Effects
Depending on your skin, retinol can cause dryness, irritation, itchiness, and, as noted above, sunburn. Here are a few ways to minimize reactions.
Ramp up your retinol use slowly—start by applying it every two days; then if that's okay, move up to every other day, and so on.

Initially, apply on completely dry skin. (As is true for almost all skin care, wet skin allows ingredients to penetrate more easily and more deeply, which is great if you're not experiencing side effects.)

Moisturize after you use retinol. Calming ingredients like blue tansy can help.

Avoid anything exfoliating as you start to use retinol; reintroduce exfoliants (physical or chemical) as your skin gets used to retinol.

Sunscreen, always.
de Mamiel

Skin Recovery Concentrate

goop, $168

SHOP NOW




goop Beauty

GOOPGLOW Microderm Instant Glow Exfoliator

goop, $125/$112 with subscription

SHOP NOW

The Organic Pharmacy

Cellular Protection Sun Cream SPF 50

goop, $69

SHOP NOW
SHOP RETINOL AND ALTERNATIVES
Related Reading
A New (No-Makeup) Lift to Wake Up Your Eyes
Gwyneth's Dry-Skin Routine