Sexy Evening? Chic Brunch? Big Meeting? These Are Our Favorite Scents
Written by: Jean Godfrey-June
|
Published on: May 25, 2023
Photo courtesy of Crown Affair
Summer is the ultimate scent season. The coats are off and spaghetti straps rule; skin is showing and fragrances bloom in the air.
Not one of us in the beauty department is faithful to one full-time signature scent. Just as you wouldn't wear the same outfit every day of the year, we switch our perfumes with the season, the occasion, and our mood. And much as previous generations of marketers have tried, considering gender when choosing a fragrance doesn't make much sense to us (for a word with "sex" in it, "unisex" is remarkably unsexy).
So we mix it up scentwise—especially in the summer. Take the incredible Bo from the new clean fragrance brand Liis, which smells like the cool air of a redwood forest (it's named for a tiny coastal Northern California town famous for being difficult for outsiders to find). It's spectacular on anyone, in any setting—we're obsessed, and so are our significant others.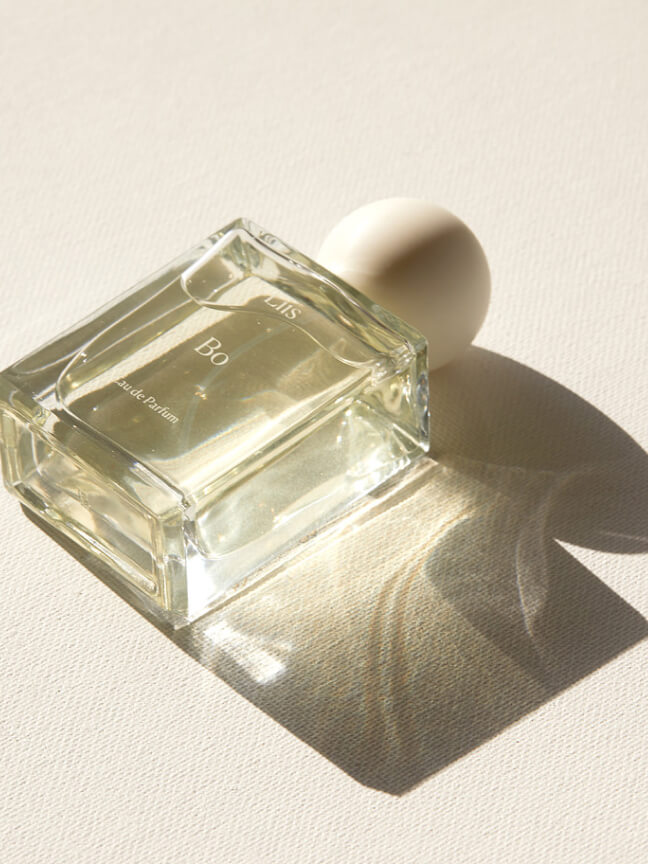 Liis

Bo Eau de Parfum

goop, $165

SHOP NOW
The only variable we never waver on: Any scent we wear (or carry on goop, for that matter) has to be clean. Phthalates, parabens, and other ingredients with the potential to disrupt our hormones, irritate our skin, or otherwise harm our health have no place on our bodies—any time of year.
Below, the scents that beauty editors Jean Godfrey-June, Megan O'Neill, and Brianna Peters love—and where they'd wear them.
Hot Summer Night
"There's a Juergen Teller photo of Kate Moss: Her hair, gently teased, floats about her head, while a loose silky dress flutters effortlessly at her calves. That's always my night-out inspiration. This sexy allover oil completes the dream. It's made from tuberose flowers soaked in cold-pressed coconut oil—it smells as intoxicating as that sounds—and the way it emanates off my skin as I move through a sweltering mid-July night is dreamy. I massage it on right out of the shower (my sun-burnished shoulders drink up all the gorgeous botanical moisturizers), blend a touch at my wrists as perfume, or smooth some through my subtly frizzed-out hair to give it shape. It's night magic, Kate Moss magic—and the word 'idan' actually means 'magic' in Yoruba (a tribute to the founders' Nigerian roots)." —MO
Liha

Idan oil

goop, $55

SHOP NOW
"This is my all-time favorite perfume, no matter the season, no matter the occasion. It smells like a citrus grove planted with wildflowers—gorgeous and sophisticated and somehow simple and elemental all at once. I honestly dab it on even when no one else is around, just to have a moment. The bottle is tiny but looks so chic—it's the ultimate French-girl perfume, with the little secret that it's actually an oil. It's got a small rollerball you use to smooth it over your pulse points (sometimes I just roll a little between my hands and take a deep breath)." —JGJ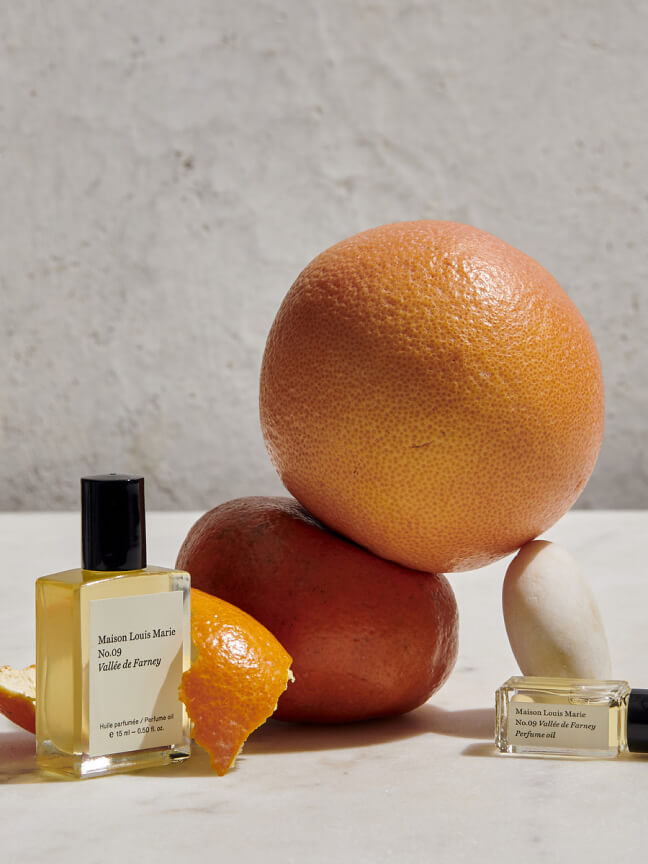 Maison Louis Marie

No.09 Vallee de Farney Perfume Oil

goop, $65

SHOP NOW
"This perfume somehow manages to bottle the feeling of sunbathing on a lush, tropical vacation, sipping fresh coconut water while a salty ocean breeze whips through the palm trees. It's my ultimate summer scent, especially for a date night. Toasted coconut mixes with sandalwood and a salty caramel vanilla—I spritz my bare skin and I'm instantly transported. It's both woodsy and tropical, with a complex sweetness and spiciness that makes it feel sultry and sophisticated." —BP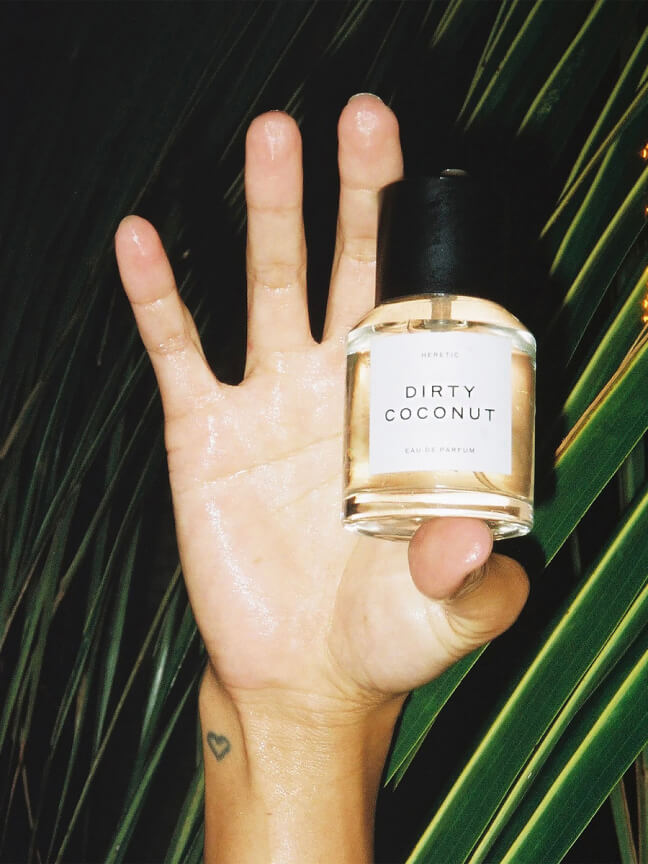 Heretic

Dirty Coconut, 50 mL

goop, $165

SHOP NOW
"The Maker in Hudson, New York, is the sexiest hotel on earth, and in the summer, they open up their chic pool and surround it with umbrellas, chaises, and lush potted plants. Lounging out there in the moonlight is the ultimate hot summer night activity; you can get a cocktail inspired by this deliriously sexy scent, a mix of mangosteen and blood orange with plumeria, ambrette, oakmoss, and cedar (the frothy cocktail involves mezcal and grilled pineapple). Both balance perfectly between tart and fruity, grounded and mysterious. Note: If you're in Hudson on June 15, they are, in fact, throwing a Paradiso pool party." —JGJ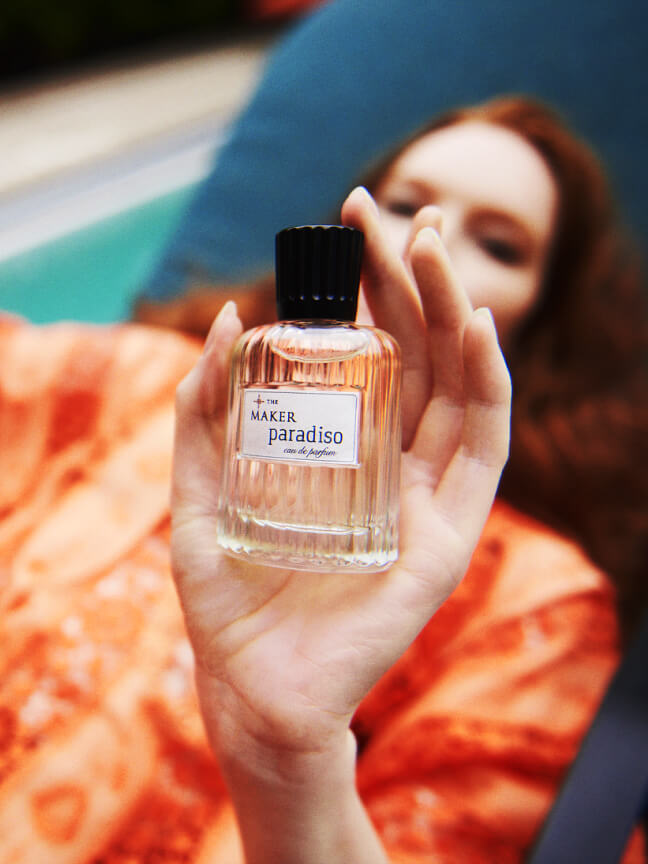 The Maker

Paradiso Eau de Parfum

goop, $175

SHOP NOW
Work
"This is a scent I wear anywhere and everywhere, but where it lives is right next to my computer: It smells like the Amalfi Coast in July (citrusy bergamot, hot sun), and it has a large genius rollerball that glides over your legs, arms, neck, anywhere—leaving a moisturizing gleam along with the addictive airy fragrance. It wakes me right up, transports me to a more dolce vita existence in seconds, and moisturizes all at once." —JGJ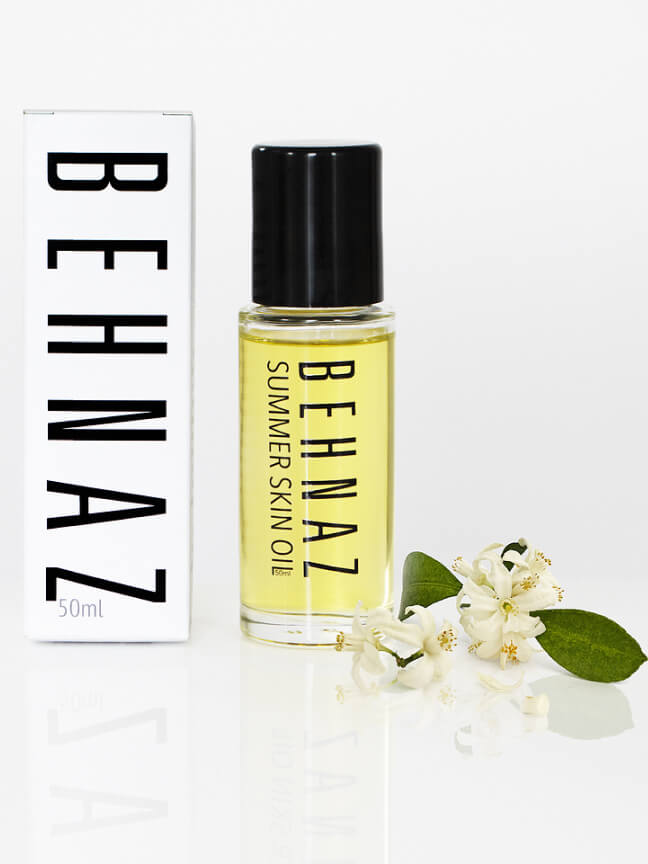 Behnaz

Summer Skin Oil

goop, $45

SHOP NOW
"When I want a bit of a workday diversion, I turn to this faintly lemony, flowery vetiver-and-fig perfume oil that's so airy-fresh that it instantly makes me feel less working stiff, more chic Capri denizen. I take pauses throughout the day to glide the exquisite little glass rollerball over my wrists, the back of my neck, along my clavicles—it deposits the prettiest subtle gleam—to instantly revive myself. Bonus: The glass bottle fits easily in my wallet (a tiny woven pouch I got at a flea market in Mexico City) for the best postwork refresh when I'm heading out for drinks." —MO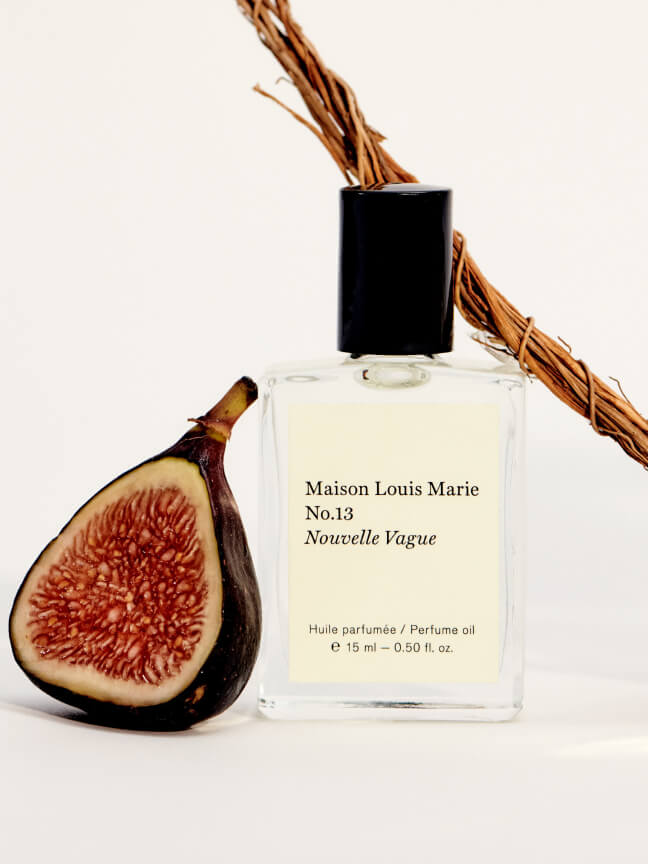 Maison Louis Marie

No.13 Nouvelle Vague Perfume Oil

goop, $65

SHOP NOW
"I'd bathe in this hair perfume if I could—I've never gotten more compliments on a scent. Strong fragrances give me an instant headache, so I always lean toward something fresh and barely there. I just love this uplifting cocktail of bergamot, yuzu, and lemongrass—it's citrusy, crisp, and herbal. I spray a little cloud over my hair every morning and I swear I'm instantly in a better mood. It's amazing for work because it's so subtle, yet it lingers all day." —BP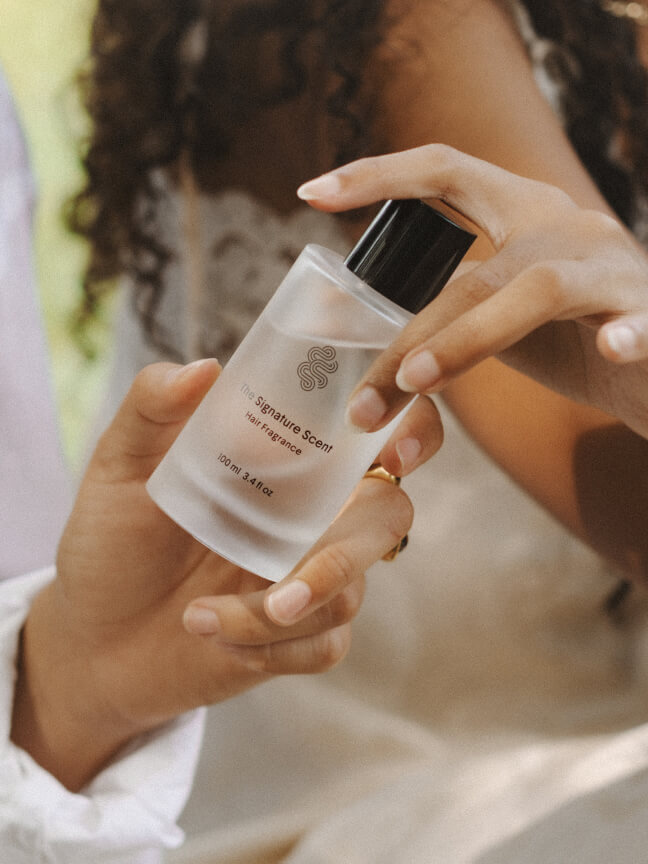 Crown Affair

The Signature Scent

goop, $85

SHOP NOW
Brunch
"A few puffs of this hair perfume—it smells like a grove of wild jasmine and softly lingers in my curls for hours—make me so happy. It doubles and triples as the best frizz-smoothing serum and leave-in conditioning treatment: For the latter, I work it through dry ends for a moisture boost or spray it through just-washed hair for silkier, more-defined curls." —MO
Ranavat

Fortifying Hair Serum: Might Majesty

goop, $70

SHOP NOW
"I originally started using this golden body oil just for the gleamy, moisturizing results on my skin—it's made with coconut, shea, sweet almond, and hibiscus oils, which my skin loves. I keep using it because it smells absolutely fantastic—a subtly tropical blend of jasmine and gardenia with a hint of citrus. I love the double-duty aspect: Chances are, if I'm going to brunch, I'm already late (my friends like to call it Brianna Standard Time). I slather it on right out of the shower and the beautiful scent stays with me through the eggs Benedict—and beyond." —BP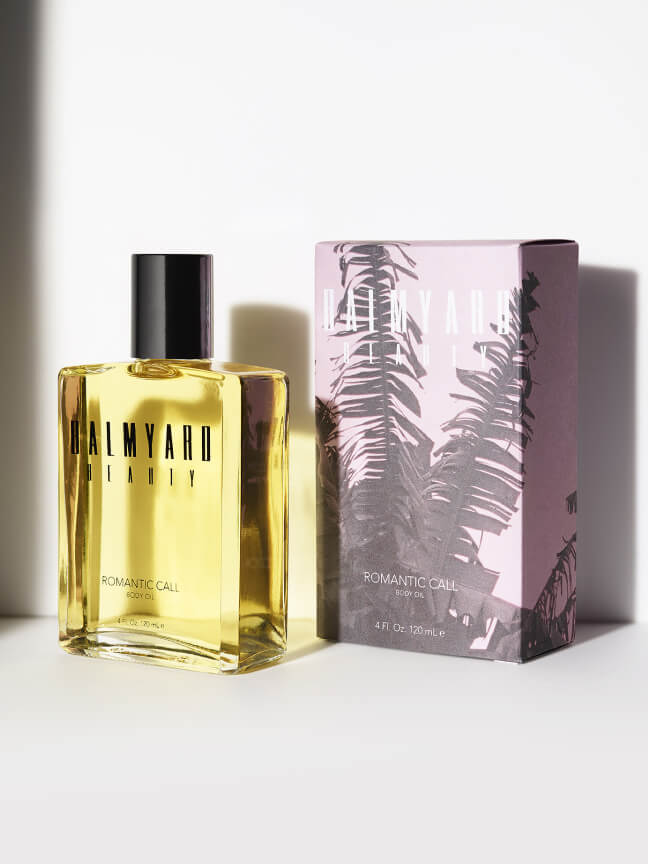 Balmyard Beauty

Romantic Call Body Oil

goop, $82

SHOP NOW
"These are massagers, moisturizers, and perfumes all in one. Printed with flowers, the box comes with two stones: one tart and dreamy with jasmine, vanilla, and gardenia; the other the prettiest honeysuckle. I smooth them on singly or layer them all over (they're so good together), wait a second for the nourishing butters to sink in, and slip on a sundress." —JGJ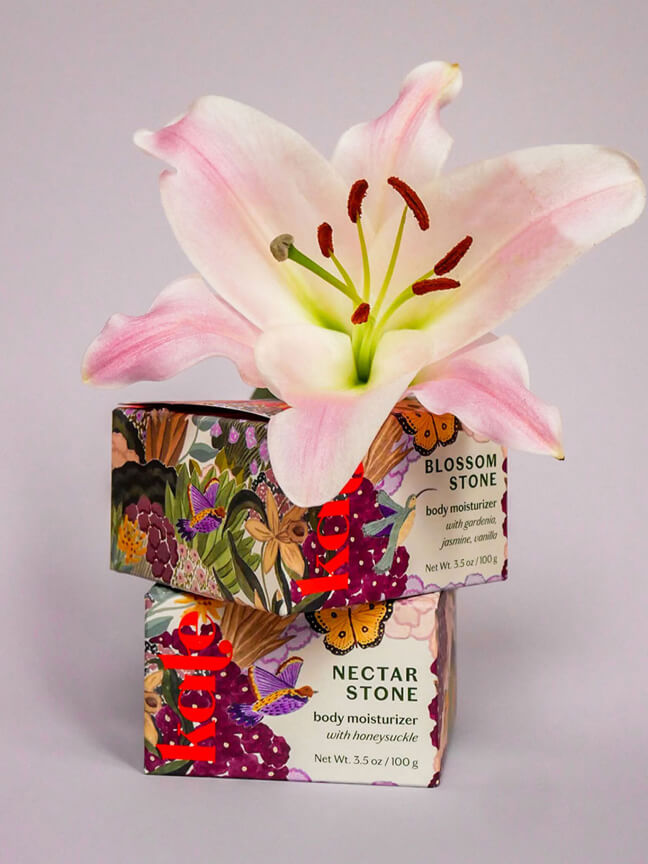 Kate McLeod

Limited-Edition In Bloom Body Stone Duo

goop, $60

SHOP NOW
Related Reading
Why Perfume Is the Last—and Perhaps Most Important—Frontier in Clean Beauty
True Romance
It's Almost Sundress Weather—Here's How Our Beauty Editors Are Getting Ready