Hair Tips for September, Chic New Lip Colors, and a Weird (but Amazing) Two-Step for Skin
Published on: September 5, 2023
Just in time for fall, two new silkifying, shine-inducing, ultranourishing hair essentials are launching (summer was a little rough on our hair), along with the chicest Favorite Daughter lip color collab, the best new concealer, and a LYMA two-step for skin that's like nothing we've ever tried. Oh, and Brianna got engaged (pictured above—read more below).
Jean Godfrey-June
executive beauty director
I'm here to tell you that the many weirdnesses of the new serum and cream from LYMA are worth it. Weirdness 1: Like the brand's laser, they're expensive, but really different in terms of the amazing effects on your skin. Weirdness 2: Neither one smells good—which, perhaps perversely, makes me think they're more effective.
They do, however, feel good. You smooth on the serum and it's so silky and moisturizing that you think, Do I really need the cream? But you do need the cream: The serum is full of water-soluble nutrients, while the cream delivers the oil-soluble ones. (Mixed together, these elements can be rendered less or not at all effective, so while there might be a list of skin-boosting ingredients on a skin-care label, much of what's on that list might not actually be active on your skin.)
Weirdness 3: You smooth on the cream and, for a minute, you panic because it turns a little white on your skin, almost as if you're trying to blend in sunscreen. You persevere, massage it in, and peer into the mirror, where you appear moisturized but not shiny, wrinkles looking plumped and skin looking healthy and seemingly more elastic.
What's going to work on your skin: Retinol and bakuchiol for wrinkles and laxity, antioxidants for dark circles and pigmentation, peptides for redness, and all manner of moisturizers. Results start to show up in about a month—but even during the initial month, your skin feels and looks unusually fantastic, I have to say.
Weirdness 4 is the weirdest: If you put on anything with titanium dioxide in it over or under the serum or cream, your skin will turn an easily washed off but decidedly extraterrestrial orange. I discovered this the first day I tried it. I smoothed on titanium dioxide sunscreen and stepped out onto the deck for breakfast with my boyfriend. The birds were singing; the sun was shining; he looked searchingly at me. "You have something orange on your face," he said.
Splashing a little water on my skin immediately fixed the problem—and, again perhaps perversely, impressed upon me the strange power of the formulas and the no-compromises approach of their creators. Since then, I've been using zinc sunscreen if I'm doing the two-step in the morning. And I do it religiously every night, regardless. When the results are this good, I'm all for weird.
LYMA

LYMA Skincare Serum and Cream Starter Kit

goop, $655

SHOP NOW
As soon as I opened the box, I loved this mask: The navy-blue aluminum tube is chicer than chic. And I knew from experience that all things Ranavat nourish like crazy and smell airily of an especially gorgeous jasmine.
I don't expect miracles from a mask—I expect extra conditioning. But this one, for me at least, is a miracle. You leave it on for only five minutes and something—the mask is made with a proprietary bond-strengthening complex, clear henna, moringa seed oil, and hyaluronic acid, and Ranavat has clinical studies showing increases in shine and strength—really, really silkifies and smooths.
I rinse it out and wait for my hair to dry, and every time, I cannot believe the way my hair looks. I save the mask for those days (or nights) where I need my hair to look its all-time best, and it delivers every time.
Ranavat

Glossing Hair Masque: Mighty Majesty

goop, $65

SHOP NOW
People often try to use foundation or tinted moisturizer to cover imperfections—a losing game that leaves you caked with makeup, with flaws still visible. The right concealer, on the other hand, changes everything, whether your troubles are spots (long-ago me) or dark circles (now me). This one, full of soothing, skin-boosting ingredients like hyaluronic acid and green tea, feels so silky and moisturizing, you'd think it was made with silicone, and it leaves an astonishingly natural-looking finish.
Dot a (very) little bit directly onto the spot you want to blur or cover, then pat it lightly—never rub concealer in. For a minute you'll think, This is never going to blend; continue lightly patting and a second or so later, it will be seamlessly, naturally blended as if it were just your own skin, but flawless.
Tower 28 Beauty

Swipe Serum Concealer

goop, $22

SHOP NOW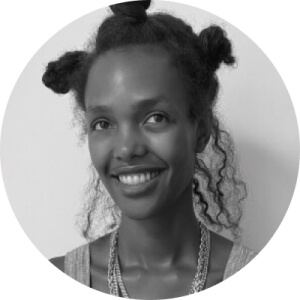 Megan O'Neill
associate beauty director
At a party at hairstylist Helen Reavey's downtown loft, the trichologist and cofounder of Act + Acre mingled, laughed, tossed back exquisite hors d'oeuvres (she'd set out an epic abundance of organic breads, nut clusters, and cheese that I'm still thinking about), and of course answered hair questions.
I wanted to know about curls—how to get my dry, tangly, frizz-prone thicket to look and feel healthy, downy, and shiny. Reavey's answer was this: a new secret-weapon shampoo for curls. I got it the next day and have been using it ever since. It cleanses and moisturizes at once, with smoothing ingredients like glycerin and fulvic acid that leave my curls silky, soothed, and radiant. The gorgeous pump bottle reminds me of the sleek art in Reavey's loft—it looks great perched in my shower. Since my hair is ultradry, I cleanse with the shampoo and still follow with a great moisturizing conditioner—pure curl magic.
Act + Acre

Cold Processed Curl Cleanse Shampoo

goop, $32

SHOP NOW
For a little flourish of put-togetherness, I lean into this gorgeous no-effort lip oil from obsessed-over skin brand Saint Jane and obsessed-over fashion brand Favorite Daughter. It comes in a set with two super flattering nude shades (Calm is a pale warm pink; Chaos is a deep berry nude that I love against my sun-darkened complexion), the velvety blend of botanical oils takes zero skill to smooth on, and the gleamy finish looks beautiful against gleamy skin. The flowery box is stunning—and sooo giftable—and the sheer glosses inside are the only flourish I need.
Saint Jane x Favorite Daughter

Luxury Lip Oil Duo

goop, $50

SHOP NOW
Whether I'm "everything showering" or have just a few precious minutes to luxuriate under the faucet before my two-year-old tracks me down and disrupts the peace, lathering up with this citrusy, flowery, spicy bodywash makes my entire day. The intoxicating scent, Nº Green, is my favorite—it's so fresh and crisp and wild, I can't even believe someone bottled it—and subtly perfumes the entire bathroom. The mix of roots, seeds, stems, extracts, and pulp from different plants and flowers leaves my skin supple, soft, and bouncy, and the fact that the wash is in such high demand in my household (my husband is into it now, and once it mysteriously went missing after my mom spent the night babysitting…) makes me love it/crave it/obsess over it even more.
Corpus

Natural Body Wash

goop, $30

SHOP NOW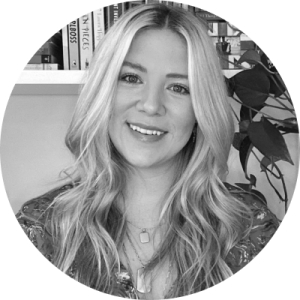 Brianna Peters
associate beauty editor
Getting engaged in a remote valley in Turkey at 4:30 a.m. was a total surprise, but it turned out I was ready: We'd signed up for a sunrise hot-air balloon ride over Cappadocia, a stunning desert landscape peppered with volcanic towers called fairy chimneys, and woken up at 3:30 a.m. to make the drive. I'd stumbled around half asleep, dabbing a bit of this chunky, buttery lip crayon on my lips and cheeks to wake up my skin as I pulled on my clothes.
When we found ourselves alone on a dusty road at 4:30, he got down on one knee just as the first hints of sun lit up the sky. The balloon ride afterward—it was a balloon festival, so they were everywhere—was incredible.
Not just for sentimental reasons, I'm now obsessed with the crayon—it's quite possibly the most flattering dusty-rose-petal-pink I've ever tried. Truly, I'd get it permanently tattooed on my lips if I could. The velvety, creamy color miraculously brightens my face, makes my cheekbones pop, and highlights my eyes all at once. I blot it on with my fingers for a sheer, diffused, sexy kind of stain—a clean version of the "strawberry girl makeup" (fresh, clean skin with a punchy sun-warmed kiss of color on cheeks and lips) all over TikTok right now.
Monika Blunder

Kissen Lush Lipstick Crayon in Florence

goop, $32

SHOP NOW
This lavender gel-cloud—part peel, part mask—has completely changed my skin. Because it's so sensitive, my skin has never really tolerated peels and exfoliants—until now. What's amazing is that though it's made with both glycolic and lactic acids, which really exfoliate, the formula calms my skin with a combination of chamomile (for fighting redness), wild huckleberry (for brightening), and aspen bark and colloidal oatmeal (for moisturizing and soothing). I slather a generous layer on every morning first thing and leave it on for 5 to 10 minutes (sometimes I use it twice a day if I'm having an "angry" skin day) before washing it off and my skin is instantly softer, smoother, brighter, and more radiant.
Alpyn Beauty

Wild Huckleberrry Radiance Recovery Peel Mask

goop, $56

SHOP NOW
Brow master Jimena Garcia changed my brows—they're fluffier, fuller, and more sculpted than ever before. I never touch them with a tweezer or wax between appointments—if you leave them alone, they regrow on a regular cycle, so you don't have to have them done as often. The only things I do touch them with: this incredible conditioning brow gel and ultraprecise pencil. First, I draw teeny hairlike strokes with the dual-tip colored pencil to add fullness, definition, and dimension. Then I use the spooley side of the pencil to fluff, brush, and blend, and finish with the gel to shape and set my brows (it also nourishes them with hydrolyzed quinoa, antioxidant green tea, and a special hair-renewal complex). Together they give me impeccably groomed brows that seem to lift, brighten, and smooth my entire face.
ILIA

In Full Micro-Tip Brow Pencil

goop, $24

SHOP NOW

ILIA

In Frame Brow Gel

goop, $24

SHOP NOW
SHOP ALL BEAUTY EDITORS' PICKS
Related Reading
Late-Summer Hair Rescue, Red Light, and New Sunscreens We Can't Get Enough Of
Turmeric-Lavender Sunscreen, Italian-Girl Eyeliner, and the Best New Hair Oil: Our Beauty Editors Are Obsessed
It's a Summer of Sea Minerals for Skin, Flickering Candles, and a New French Brush